CIA officer John Kiriakou was imprisoned for two years for mentioning the name of a covert agent to a NYT journalist in recommendation for a story
New York Times reporter Scott Shane: "In 2008, when I began working on an article about the interrogation of Khalid Shaikh Mohammed, I asked him (John Kiriakou) about an interrogator whose name I had heard: Deuce Martinez. He said that they had worked together to catch Abu Zubaydah (note: Al Qaeda associate), and that he would be a great source on Mr. Mohammed, the architect of the Sept. 11 attacks."
"Mr. Martinez never agreed to talk to me. But a few e-mail exchanges with Mr. Kiriakou as I hunted for his former colleague would eventually turn up in Mr. Kiriakou's indictment; he was charged with revealing to me that Mr. Martinez had participated in the operation to catch Abu Zubaydah, a fact that the government said was classified."
Excerpt from John Kiriakoy's site:
"What did the case and prosecution entail? In court John explained that a reporter who was doing a book on rendition asked if he could recommend a former colleague who might sit for an interview. John could not recommend anybody, but when the reporter mentioned the first name of a former colleague, John responded with a last name and said he believed the former colleague was retired. This is the conversation for which John Kiriakou was prosecuted."
"John Kiriakou: Doing Time Like a Spy"
Tuesday, May 16: 7:00PM – 8:00PM EDT
Snowden leaks shifted FBI away from using controversial Section 215 of the Patriot Act to acquire internet metadata according to the US Justice Department Inspector General
Until 2009, NSA collected data from providers based on a controversial nonjudicial subpoena termed "National Security Letter".
"The new report from the justice department inspector general reveals that around 2009, the FBI began encountering resistance from email providers and others to a highly controversial nonjudicial subpoena for records, known as a National Security Letter."
As a result, NSA starts using FISA court appeals to Section 715 of the Patriot Act entitled "Access to records and other items under the Foreign Intelligence Surveillance Act" to acquire Americans' phone data in bulk.
"Snowden's revelations, beginning in mid-2013, helped shift the FBI away from using Section 215 to acquire email and other metadata."
"The justice department's national security division told the inspector general that the FBI now uses a different authority, known as Section 702 of the Foreign Intelligence Surveillance Act, for its email collection."
"Section 702, passed in 2008, permits the US government to collect large amounts of Americans' international communications, provided that no "US person" within the country is an explicit target of the surveillance dragnet."
#PatriotAct #Section702 #Section715
Following Canadian Security Intelligence Service joining Twitter, citizens reply with inventive tweets
Post published by Oliver Stone on 2016-10-25
"SNOWDEN & SURVEILLANCE STATE"
"Finally back from Germany, Spain, Switzerland, Denmark, Norway, France (premiering November 1), Italy (December 1), and England (December 2). The previews were long, standing ovations from audience, and press reviews were exceptional in every country. As we didn't have the support of a major studio, our foreign distributors were different in each country. For example, I'm going back to Brazil and Mexico for our Latin American openings in the 2nd week of November, and Japan in mid-January.
Was disappointed by US box office results and mixed reviews, many of them unnecessarily nasty. Though we had an "A" CinemaScore from audiences, which is probably the highest I've ever received, too few came. Video version's due out in December/January. I love large-screen theaters, which was a way of life for many of us. But no question these types of dramas are no longer feasible as world shifts to TV and other devices to see film. Dramas have to be made with severe budget restrictions that limit the scope, and even then rarely get theater time.
Unlike our European reception, I still believe the Snowden affair is misunderstood by most Americans. He's still the guy who 'gave away secrets.' I don't really think his message got through in 2013. It'll take time to sink in as we drift more and more into an era of mass surveillance, drone and cyber-warfare with our regime-change, global-policeman policies. These systems are being adopted not just by our supposed enemies in China, Russia, and Iran, but by our allies as well. But no one is really an ally to us anymore -- only a hostage. Peaceful countries must embrace either our NATO alliance or 'our Pacific Century,' per Hillary Clinton. In that regard, please read the following 3 short articles by Robert Parry on this reckless path to chaos that has been well concealed from the general voting public.
In one recent debate, I caught a glimpse of a moment, which perhaps some of you noticed, and which I think reveals the madness in our culture. Ms. Clinton, angry, countered Trump's "Make America Great Again," with "America IS great!… We're great because we're good."
Yes, and tell that to the mass of refugees and corpses in the Middle East, eastern Ukraine, Central America, Indonesia, Vietnam, Cambodia, Laos, and scores of other countries."
Robert Parry, "The Existential Madness of Putin Bashing," Consortiumnews
Robert Parry, "America's Wordwide Impunity" Consortiumnews
Robert Parry, "Debate Moderator Distorted Syrian Reality," Consortiumnews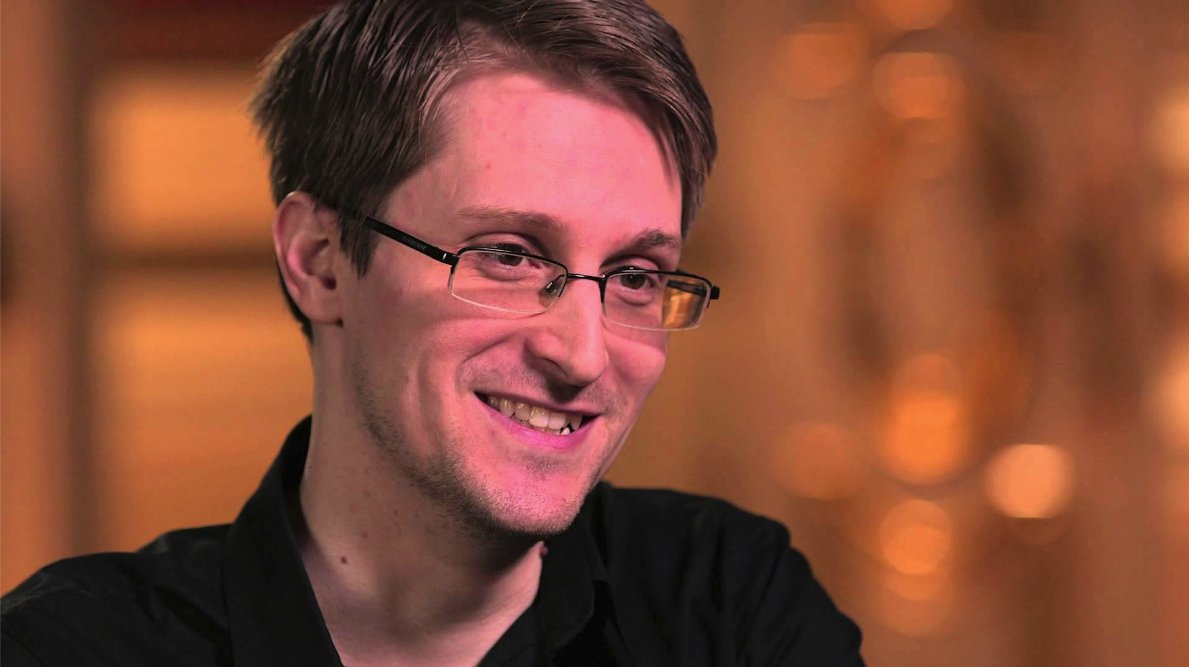 Oliver Stone discusses the movie "Snowden" at Harvard 
https://www.facebook.com/Harvard/posts/10153691453361607
The director of Snowden The Movie discussed the film at the Harvard Kennedy School.
Cf. comment by Elisabeth Smithie