Posted 2015-09-23:
Annick Girardin @AnnickGirardin
"These Members of Parliament are between 26 and 40 years old and represent the new political generation of Tunisia."
2015-05-21: US declares Tunisia major Non-NATO ally and provides resources to enhance its national security 
First meeting of the US President with a democratically elected Tunisia president*
*quoting a tweet by Susan Rice, White House National Security Advisor
Efforts in the direction of relaunching the tourism sector of Tunisia
Department of State @StateDept retweeted 2015-05-21
WH National Security@NSCPress  2015-05-21
Remarks by President Obama and President Essebsi of #Tunisia after meeting at the White House http://wh.gov/iKAo0 
Department of State @StateDept 2015-05-21
Via @WhiteHouse: Fact Sheet on Enduring U.S.-#Tunisia Relations http://go.usa.gov/39CEJ
 
 
2015-05-20: US and Tunisia sign Memorandum of Understanding
 .@JohnKerry's remarks earlier today with #Tunisia Minister for Political Affairs Marzouk: go.usa.gov/38tuB 
Excerpt:
"By signing this memorandum of understanding we are making clear America's commitment to support Tunisia's democratic transition, and that backing is not solely in words. This document reflects the breadth and the depth of the commitment that we are making. Our cooperation and our assistance will cover a wide range of programs and areas of regional economic development, of security, people-to-people ties. And the provisions of this memorandum will also strengthen respect for rule of law and build capacity for rule of law, human rights, and social and political inclusion; and it will bolster a country leadership team that has really been steadfast in its support of Tunisia's remarkable democratic progress."
2015-05-20: US-Tunisia Economic Dialogue
Department of State retweeted 2015-05-20
Penny Pritzker @PennyPritzker
[US Secretary of Commerce]
Honored to speak w/ Tunisian President Essebsi about Tunisia's economic progress commerce.gov/news/secretary…#Tunisia 
pic.twitter.com/fSdm1dygN6
Excerpt:
"Today, U.S. Secretary of Commerce Penny Pritzker joined Tunisian President Beji Caid Essebsi, Tunisian government officials, and American business leaders for an open dialogue on how to strengthen Tunisia's economy and on how the country can translate its remarkable political transition into sustainable economic progress."
2015-02-23: US State Department Secretary Blinken meets with Tunisian Secretary of State for Foreign Affairs Chelaifa 
Antony Blinken @ABlinken  ·  Feb 23 2015
[Deputy Secretary @StateDept.  http://www.state.gov/r/pa/ei/biog/236057.htm]
Congratulated FM Chelaifa for Tunisia's democratic transition. We agreed to strengthen our strategic partnership.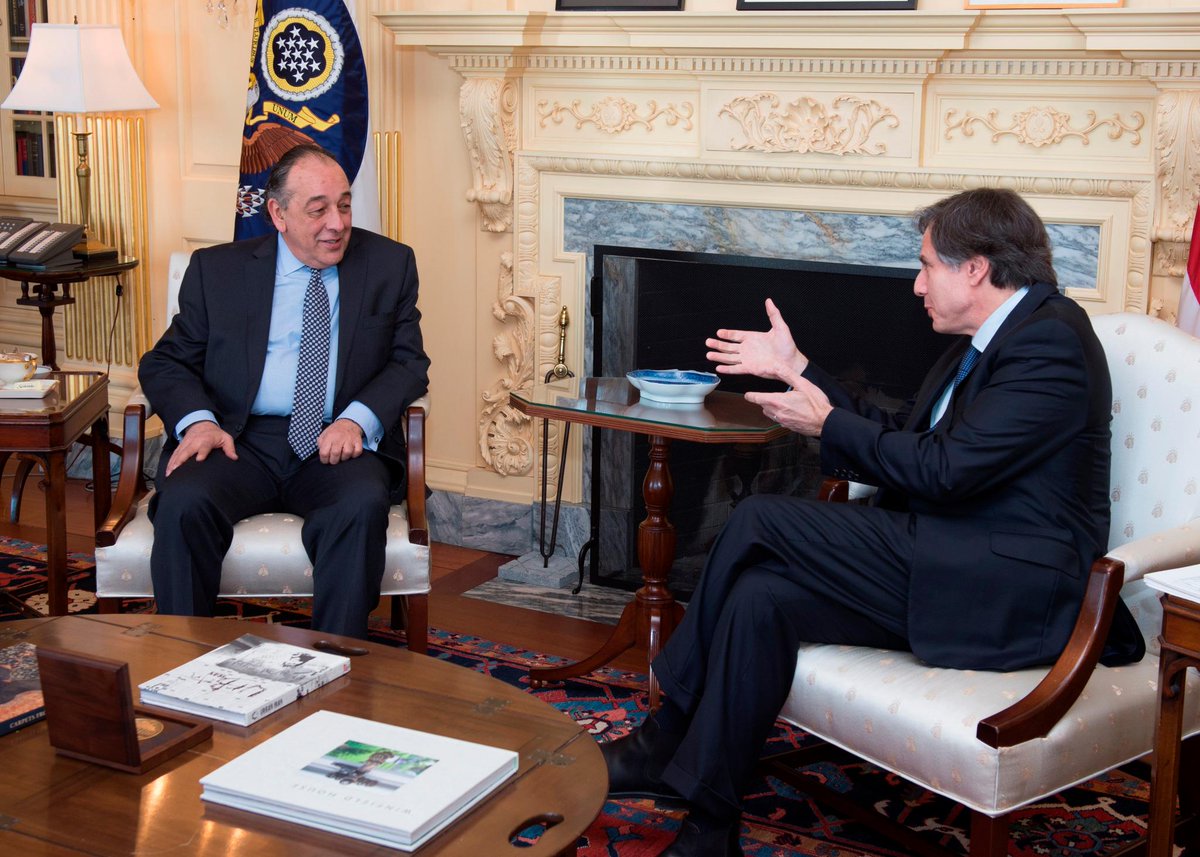 https://www.flickr.com/photos/statephotos/16458454108/
U.S. Department of StateAuteur : U.S. Department of State
Deputy Secretary Blinken Meets With Tunisian Secretary of State for Foreign Affairs Chelaifa
Deputy Secretary of State Antony "Tony" Blinken meets with Tunisian Secretary of State for Foreign Affairs M'hamed Ezzine Chelaifa at the U.S. Department of State in Washington, D.C., on February 20, 2015. [State Department photo/ Public Domain]
 
United States Signs  $500 million loan guarantee agreement with Tunisia (June 2014)
http://www.usaid.gov/news-information/press-releases/june-3-2014-united-states-signs-500-million-loan-guarantee-agreement-tunisia