India
2016-01-16
.@FT: Investors look to #India as next #solar power http://ow.ly/WSC1C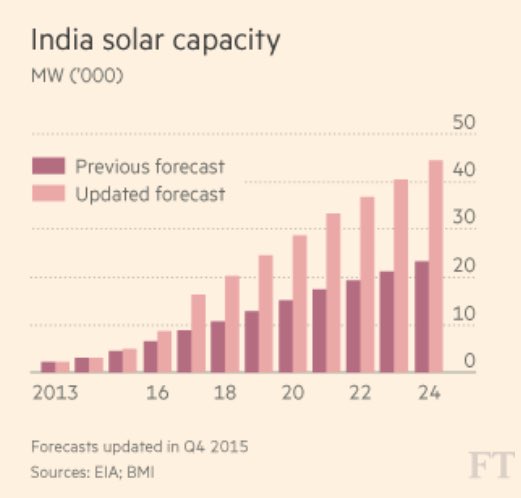 May 2015: India-China talks on Climate Change
https://twitter.com/ClimateGroup/status/600156366271942657
China & India unite on climate & promise INDCs "as early as possible" in rare joint statement: http://ow.ly/N35zG 
Analysis by New Climate Economy
"India: Pathways to Sustaining Rapid Development in a New Climate Economy".
Excerpts:
"In 2014 Prime Minister (PM) Narendra Modi's government was elected with a strong mandate to jumpstart rapid development that is both inclusive and sustainable.
Financial inclusion of the poor has significantly increased, with over 100 million new bank accounts opened in just a few months under the Jan Dhan Yojana initiative.
India experienced the most sustained period of rapid growth in its economic history during the 2000s – an average of close to 9% a year between 2003/04 and 2010/11 – even taking into account a brief but sharp slowdown in 2008/09, during the global economic crisis.
Some 49% of households in India rely on firewood for cooking, especially in rural areas."
January 2015: US-India negotiations on a five-year MOU on Energy Security, Clean Energy and Climate Change
https://www.whitehouse.gov/the-press-office/2015/01/25/fact-sheet-us-and-india-climate-and-clean-energy-cooperation
Comments from the Press on April 2015 on India Climate Action
https://www.washingtonpost.com/world/europe/prime-minister-modi-says-india-must-lead-on-climate-change/2015/04/14/8585d5a8-e299-11e4-ae0f-f8c46aa8c3a4_story.html
Tweets on India Climate Action
India's #solar and #wind capacity has skyrocketed in the past few years buff.ly/1DeKl74 #nceindia pic.twitter.com/uwkNZH5lsn

Madhya Pradesh, India is about to be home to the cheapest #solar power in the world buff.ly/1P3T6RY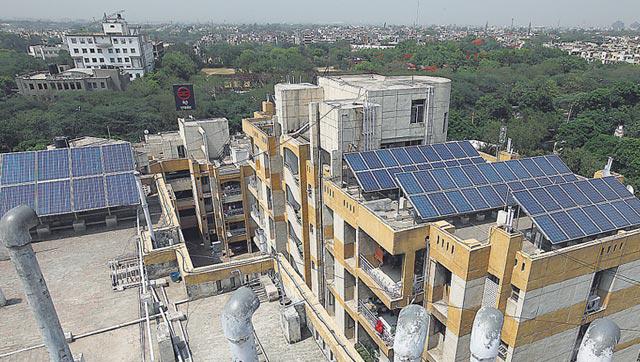 #Solarpower brings more hrs of income generatn, edu & family time in rural India: bit.ly/1Agcfhg #action2015
Indian Railways Opts For Solar Energy Powered Coaches: ow.ly/PWHrQ via @BreakingEnergy #india #renewables pic.twitter.com/sUYwGOwDNJ 
Sunny outlook for India's energy future #NEO2015 via @solar_chase bloom.bg/1Gvtjfv pic.twitter.com/32ZDAGaf7C