2016-03-31: Cyprus successfully exits ESM programme.
#Cyprus successfully exits #ESM programme goo.gl/YquptO
This is a good day for #Cyprus and for #Europe. With the conclusion of the programme, the country moves beyond the crisis @EU_Commission
#ESM Regling: I congratulate govt &people of CY for achievements over last 3yrs. CY restored growth & sound budget much faster than expected
#ESM #Cyprus programme: A success story told in 13 slides goo.gl/T1z4gk pic.twitter.com/vzslQ1dmGh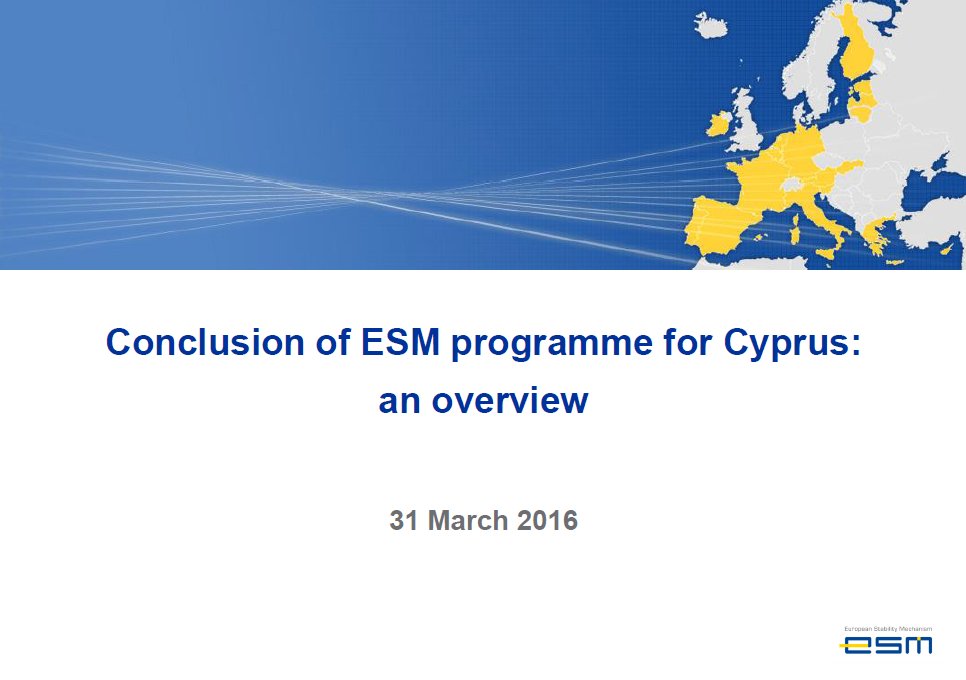 What's next for #Cyprus after ESM programme exit? Watch #ESM MD Klaus #Regling's response amp.twimg.com/v/c725451a-d19…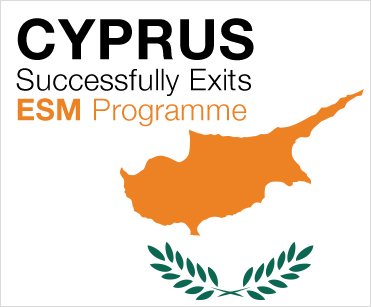 Posted 2016-01-21:
Cyprus: peace deal within a year?
Excerpt:
Cyprus could be on the brink of a historic peace deal, the divided island's leaders said in Davos today. It would bring to an end what has been described as one of the world's most intractable ethnic disputes.
The island has been divided since 1974, when Turkish forces invaded the north. They were responding to an Athens-backed military coup. The border dividing the island's Greek and Turkish inhabitants, called the "Green Line", is patrolled by UN peacekeeping troops.
Ban Ki-moon hosts Greek and Turkish Cypriot leaders for a working lunch on sidelines of #WEF16.