2015-10-20: US recognises EU system to control animal diseases
New status:
"In the US Federal Register notice, the US Animal and Plant Health Inspection Service (APHIS) recognises any EU region that the EU or any EU Member State has placed under restriction because of ASF. In so doing, the US APHIS recognises the EU as a single entity with a single animal health legislation, veterinary oversight and disease control programmes. The significance of this notice is that, rather than carrying out its own assessment, the US will accept EU decisions regarding regions affected by ASF."
European Commission@EU_Commission
We welcome US move to recognise EU system to control animal diseases http://europa.eu/!WT98yB  @V_Andriukaitis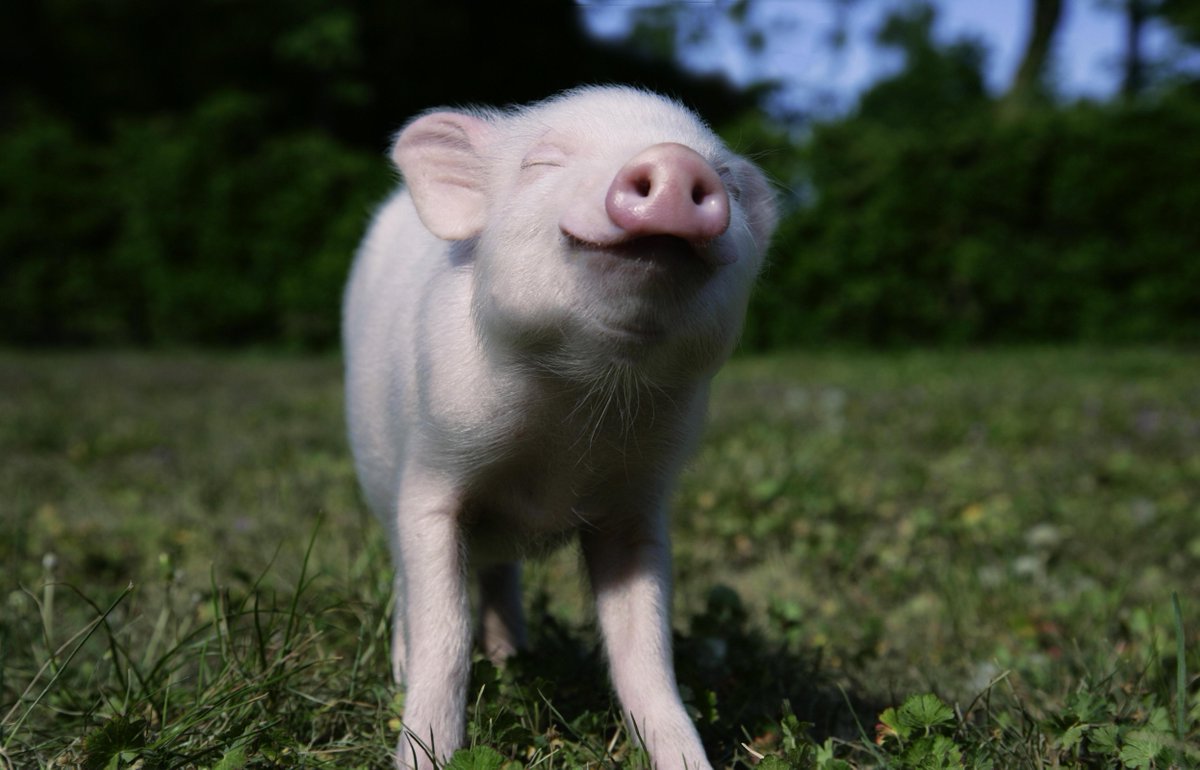 EU Performs online public consulation for the Transantlatic Trade and Investement Partnership (TTIP) - published 2015-01-13
http://ec.europa.eu/news/2015/01/20150113_2_en.htm
Press release: http://europa.eu/rapid/press-release_IP-15-3201_en.htm
Report presented: Consultation on investment protection in EU-US trade talks
Strasbourg, 13 January 2015
Today, the European Commission published its analysis of the almost 150,000 replies to its online consultation on investment protection and investor-to-state dispute settlement (ISDS) in the Transatlantic Trade and Investment Partnership (TTIP).
(...)
Background
EU Member States asked the Commission (view declassified document June 2013) to include Investment Protection and ISDS (investor-to-state dispute settlement) in the TTIP negotiations.
(...)
The negotiations on investment in TTIP have been suspended and will only resume once the Commission has completed the assessment.
(...)
In view of the strong public interest in investment protection and ISDS in TTIP, the Commission organised a public consultation between 27 March and 13 July 2014. The consultation sought feedback on whether the proposed EU approach would achieve the right balance between protecting investors and safeguarding the EU's and Member States' right and ability to regulate in the public interest. Investor-state dispute settlement through international arbitration is nothing new. It is included in over 1,400 investment treaties concluded by EU Member States and 3,000 worldwide.
The EU public consulation report can be found at the link at the bottom of the press release and below:
Online public consultation on investment protection and investor-to-state dispute settlement (ISDS) in the Transatlantic Trade and Investment Partnership Agreement (TTIP)
Information from the report (pdf)
2.1. Overview of total responses
The consultation has mobilised EU civil society to unprecedented levels for public consultations organised by the Commission. The Commission received a total of nearly 150,000 responses. Respondents from all EU28 Member States participated in the consultation. The largest number of replies was received from the United Kingdom, followed by Austria, Germany, France, Belgium, Netherlands and Spain, which together account for 97% of the replies.
It was possible to ascertain that a very large number of replies (around 145.000) were submitted collectively through various non-governmental organisations (NGOs). These organisations provided pre-defined answers which respondents adhered to. These NGOs made available dedicated on-line platforms or software, often with pre-prepared answers, permitting the loading of replies directly into the database of the public consultation, thus making it possible to submit very significant numbers of replies in a short amount of time. It should be noted that while the vast majority of these replies were introduced by individual citizens, some of them were introduced by various organisations (see table 2). They were all taken into account as valid contributions.
(...)
TTIP and the trade potential of the world
European Commission @EU_Commission
17 Apr 2015
#TTIP 9th round: 20-24 in New York. All on TTIP in one place: http://ec.europa.eu/trade/policy/in-focus/ttip/ … @EU_TTIP_team@MalmstromEU
Twitter Link
EU TTIP Team  @EU_TTIP_team
18 April 2015
Want some real world examples for #TTIP? Take a few moments for this: bit.ly/1JQ7qvw 
pic.twitter.com/BZhFnwmX43
Excerpts from the lecture of Cecilia Malmström, Commissioner for Trade, on 17 April 2015 at the Maastricht University are copied below.
THE TRADE POTENTIAL OF THE WORLD
Also: ASSIST DEVELOPING NATIONS TO FIND YOUR NEXT CUSTOMERS
22 Feb 2014
Excerpts from the lecture of Cecilia Malmström, Commissioner for Trade on 17 April 2015 at the Maastricht University are copied here (from the pdf mentioned in the Tweet above).
On the trade potential outside Europe
"In Europe today over 30 million jobs or almost 14% of the whole labour force are supported by our exports around the world.
By opening markets around the world to trade and investment we are creating more jobs like these. 
And because 90% of the world's growth is expected to happen outside of Europe over the next fifteen years, these are jobs of the future!"
On Free Trade Agreements
"The biggest free trade agreement is the World Trade Organisation. It has 160 member countries and sets the framework for almost all of global trade. We are doing our outmost to get the multilateral agenda back on track again, working to finalise the Doha development round this year.
But today we also have a whole range of bilateral and regional agreements as well. Last year the EU did deals with Canada and Singapore for example. Today we are negotiating with Vietnam, Japan, and with the United States, in talks for a Transatlantic Trade and Investment Partnership, or TTIP.
It's also worth noting too that the European Union itself is also a free trade agreement between its 28 members. It's the most advanced kind – in that we have harmonised most of our regulation and allowed investment to flow freely, as well as removing tariffs.
Our free trade agreement with Korea has been in place for four years and our exports are up by 30% in that time. Car exports are up by 90%! Our free trade agreement with Mexico is in place since 2000 and our exports to Mexico have trebled since then.
BBC Link for this video
On regulations in the engineering industry
Note: Except for sensitive sectors, like agriculture and the food industry, there is a lot of room for regulation harmonization in machine manufacturing.
" (…) They export their machines to the United States, but it costs them 15% more to produce for the US market than for Europe because of the many small adaptations – like the colour of wires – that they have to make in order to comply with the American rules. The TTIP agreement we are negotiating would help lower that cost.
 (...) They make heavy duty industrial cameras for exploring oil wells. They are interested in the TTIP negotiations, not only because of access to the US market but because they import parts and components for the products from America. Getting those more easily will make their firm more efficient."
On EU Trade Policy towards developing countries
"First, EU trade policy promotes development. Europe is the largest importer of products from developing countries – bringing opportunities to lift people out of poverty.
That's because we have opened our market – the largest market in the world with 500 million consumers – to their products.
1.     We offer lower tariffs to any developing country, through a scheme known as the "generalised system of preferences". It gives advantages to all developing countries, with better access for the poorer countries.
2.     It's backed up by a targeted system for the least developed countries, known as "Everything But Arms", under which – I suppose you will guess – we give free access to every product they export, except arms.
3.     We have also negotiated a series of trade agreements with countries in Africa, the Caribbean and the Pacific, giving all of them complete access to our market. Under these deals they will also gradually open up their own markets to trade with each other and with the European Union, helping them integrate into global supply chains.
4.     And the EU is also the world's biggest provider of technical assistance to people in poor countries who are ready to export but need know-how to navigate the complexities of international markets.
For vulnerable developing countries that don't have a free trade agreement with Europe, we have a scheme that provides better access to our market in exchange for them fully implementing important international conventions. They cover everything from racial discrimination to biological diversity to corruption.
Finally, we take a pragmatic approach to particularly sensitive issues like labour conditions in clothes factories in Bangladesh. The EU is working with the International Labour Organisation and the Bangladeshi government to make sure conditions are improved. The way we see it, Europeans buy the vast majority of Bangladesh's clothes exports, so we have a responsibility to act."